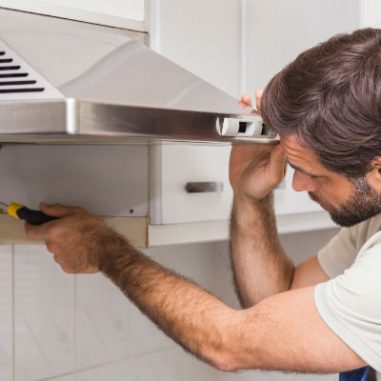 Affordable Range Hood Repairs Melbourne
Important for extracting cooking odors, moisture, and smoke, a working rangehood is a vital component of any kitchen. Unfortunately, rangehoods can experience problems over time that can affect their performance. Fortunately, Do All Appliance Service can offer assistance with rangehood servicing and rangehood repairs in Melbourne, helping to ensure your rangehood is in optimal working order. We can attend to all kitchen rangehood types and brands, including rangehoods from Miele, Blanco, Chef, and Smeg.
Tips for Maintaining Your Kitchen Rangehood
There are a number of steps you can take to maintain your rangehood and reduce the need for servicing and repairs. These steps include:
Regularly cleaning the air filter by removing it and washing it in warm, soapy water. Ensure the filter is completely dry before reattaching it.
Cleaning range wood fan blades often to prevent the accumulation of grease and dirt.
Checking the vent regularly to ensure airflow is unrestricted.
However, even with the most intricate maintenance routine, rangehoods can break down over time and experience problems. If you suspect your rangehood is no longer working efficiently and is in need of professional service and clean, you can trust Do All Appliance Service to provide the assistance you need.
Additional Appliance Repair Services We Offer
In addition to being a leading choice for rangehood repairs in Melbourne, we can also help with the repair and servicing of:
With years of experience behind us, our team can be relied on to deliver prompt and efficient services that restore your appliances back to working order.
All Rangehood Brands Repairs
Contact our Kitchen Range hood Repairs Service Melbourne
To request a quote or make a booking for our affordable rangehood repairs in Melbourne, give Do All Appliance Service a call today on 1300 366 365.